Explore the Magic of Golden Lane: A Hidden Gem in Prague Castle
Contents
The Golden Lane is a quaint little street inside the Prague Castle complex. It is filled with colorful houses and offers a glimpse into the lives of the castle's workers, including guards and goldsmiths. Keep reading to find out more about this historical street and why it is a must-visit place in Prague.
Quick Facts About The Golden Lane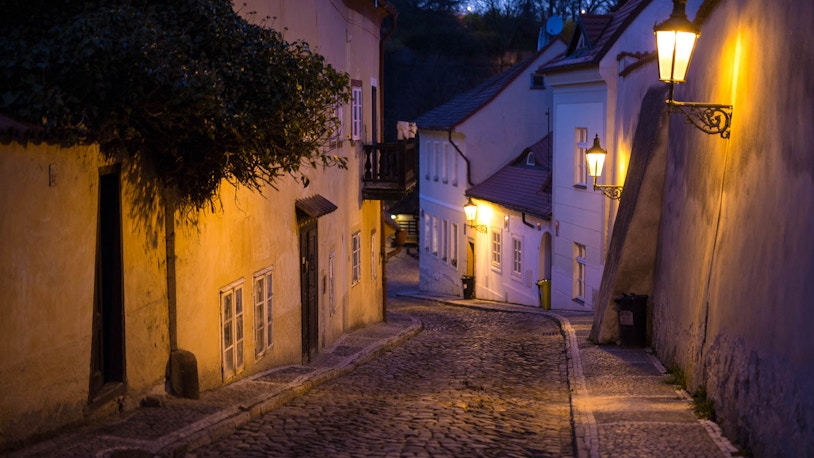 Official name: The Golden Lane 
Location: Prague Castle, Prague, Czech Republic 
Built-in: 16th century 
Timings: 9 AM to 5 PM (Summers) & 9 AM to 4 PM (Winter)
UNESCO World Heritage Site: Prague Castle has been a UNESCO World Heritage Site since 1992 
Number of visitors per year: Approximately 2 million visitors explore Prague Castle annually.
Function: The Golden Lane comprises a series of colorful historical houses transformed into small museums, shops, and artisan workshops.
Prague Castle Golden Lane Tickets
Highlights of The Golden Lane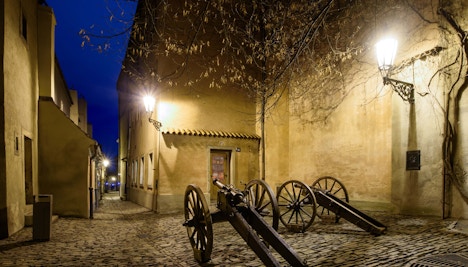 Historical Exhibits
Explore the fascinating exhibits at the tiny houses that line Golden Lane, showcasing different aspects of Prague' Castle's history. Each house offers a unique glimpse into the past, from medieval armor and weapons to traditional crafts and alchemical laboratories.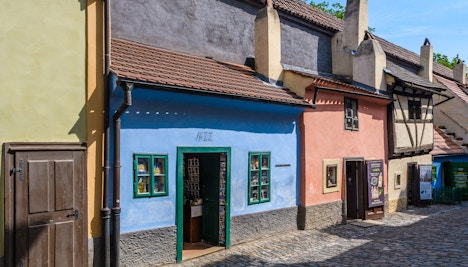 Franz Kafka's House
The esteemed writer Franz Kafka lived in house number 22 for some time. Visit his tiny house and explore the exhibition dedicated to Kafka's life and works. Imagine the famous author sitting at his desk, contemplating his literary creations.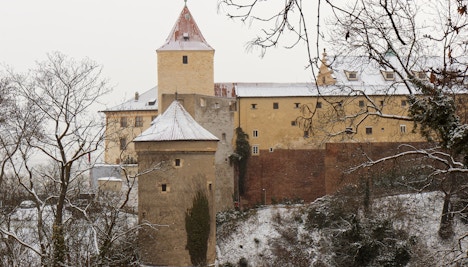 Daliborka Tower
Feel the thrill of stepping into a real medieval prison at Daliborka Tower. Named after the famous knight Dalibor, this tower was used to house prisoners. Ascend its ancient spiral staircase and explore the eerie chambers, complete with original jail cells and torture devices.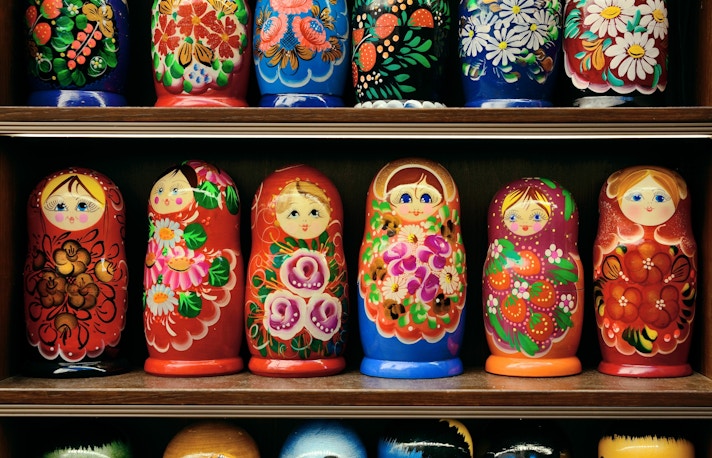 Traditional Crafts and Souvenirs
Indulge your inner shopaholic by browsing traditional crafts and souvenirs. Find the perfect memento to commemorate your visit, from handcrafted jewelry to intricate ceramics.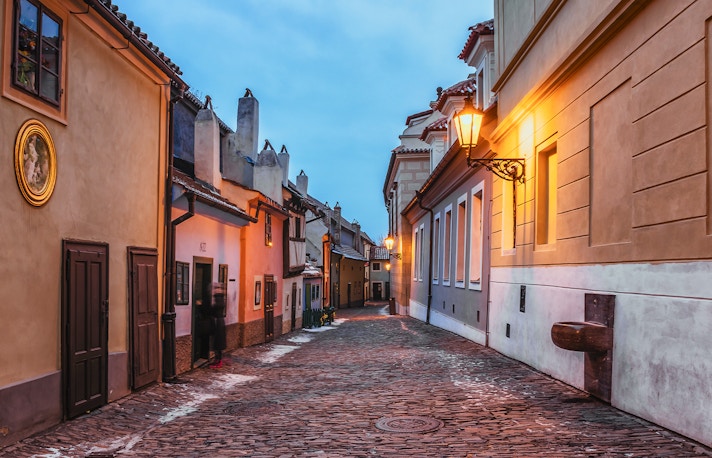 Mysteries & Legends
Listen to the captivating legends and stories surrounding the Golden Lane. From tales of famous residents to mysterious occurrences, the cobbled street holds a wealth of intrigue. 
The Golden Lane Today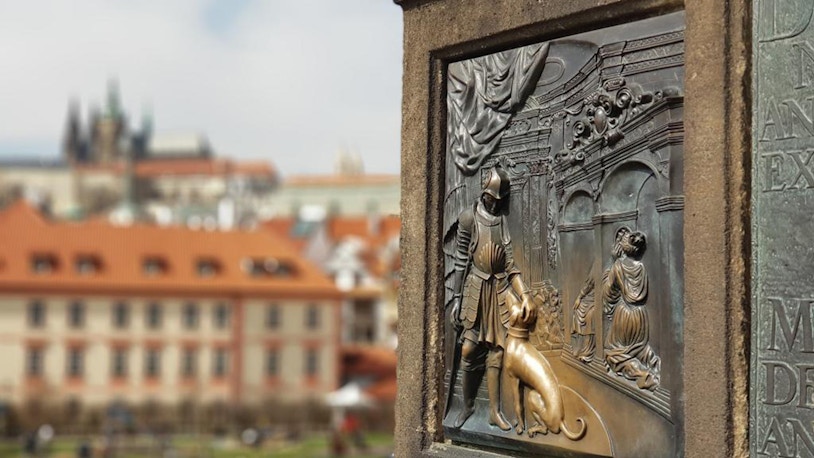 The Golden Lane has not lost its charm over the centuries; in fact, it has only grown in popularity and significance. With its picturesque setting and historical significance, this hidden gem inside Prague Castle continues to captivate visitors from all corners of the world, eager to explore its historical allure.
Whether you're a history buff, an art enthusiast, or simply a curious traveler, the Golden Lane promises a delightful experience. Take a moment to absorb the charming details of the houses adorned with vibrant hues and flower boxes, creating a postcard-perfect scene at every turn.
Plan Your Visit to The Golden Lane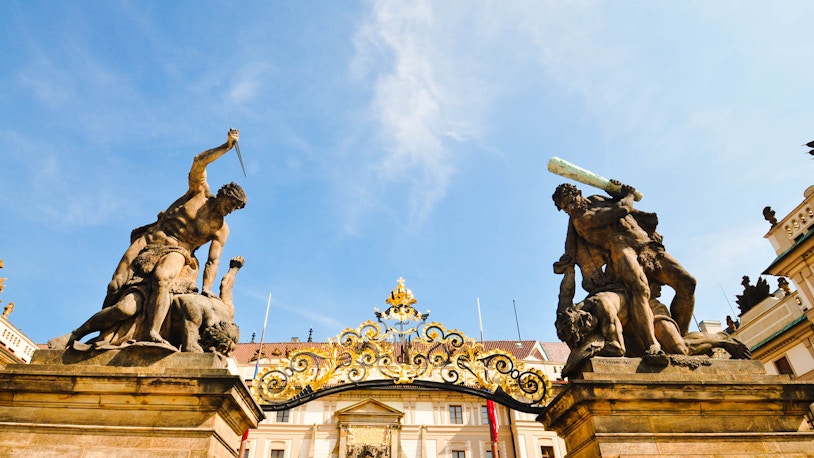 April 1st - October 31st: 9 AM - 5 PM
November 1st - March 31st: 9 AM - 4 PM
Best Time to Visit:
Time & Day: Plan your visit to Golden Lane early in the morning on a weekday to avoid the crowds and fully immerse yourself in the historical atmosphere.
Months: Visiting during the off-peak winter months (November- February) can offer a more serene and less crowded ambiance.
Prague Castle Timings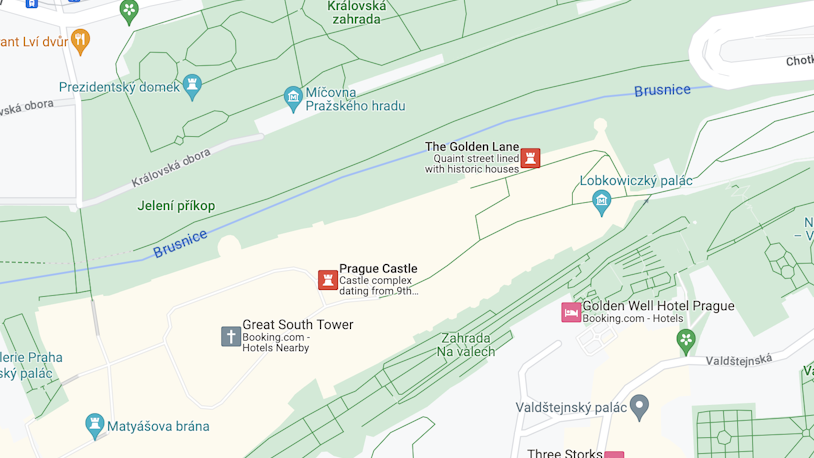 Address: Hradčany, 119 08 Prague 1, Czechia
Location: Golden Lane can be found on the eastern side of Prague Castle, not far from the St. Vitus Cathedral. As you wind your way through the castle grounds, you'll stumble upon this charming lane located near the Daliborka Tower.
Prague Castle Directions
Buy Prague Castle Tickets with Access to Golden Lane
Frequently Asked Questions About The Golden Lane
The Golden Lane is a charming street within Prague Castle, lined with colorful houses that were once home to castle guards and artisans.
Where can I buy The Golden Lane tickets?
When was The Golden Lane built?
The Golden Lane was built during the late 16th century, specifically during the reign of Emperor Rudolf II.
Why is it called Golden Lane?
It is named after the goldsmiths who used to live in the tiny houses on the street.
Where is Golden Lane situated with Prague Castle?
Who designed The Golden Lane?
The exact designer of The Golden Lane is unknown, but it is believed to have been built during the reign of Emperor Rudolf II in the late 16th century.
Who were the famous residents of Golden Lane?
The famous residents of Golden Lane include Franz Kafka, Josef Kazda, and Jaroslav Seifert.
Who currently resides at Golden Lane?
The Golden Lane has been transformed into a tourist attraction. The houses are no longer occupied by residents.
Do my Prague Castle tickets provide access to Golden Lane?
Yes, Prague Castle tickets include access to Golden Lane and other historical buildings within the castle.
Are guided tours available for Prague Castle?
Yes, you can book guided tours of Prague Castle here.
How long does it take to explore Prague Castle & Golden Lane?
You need at least 2-3 hours to tour Prague Castle and Golden Lane.
Do I need to buy tickets to visit Golden Lane in Prague?