Plan Your Visit To Prague Castle | Timings, Getting There, Tickets & more
Contents
Built in the 9th century, Prague Castle, or Pražský hrad is the largest ancient castle in the world. The castle complex covers over 70,000 square meters and is currently used as the office of the President Of the Czech Republic. With its rich heritage, stunning architecture, and breathtaking views, this magnificent castle is a must-visit destination in Prague. Keep reading to find all the information you need to plan an unforgettable visit to Prague Castle.
Prague Castle At A Glance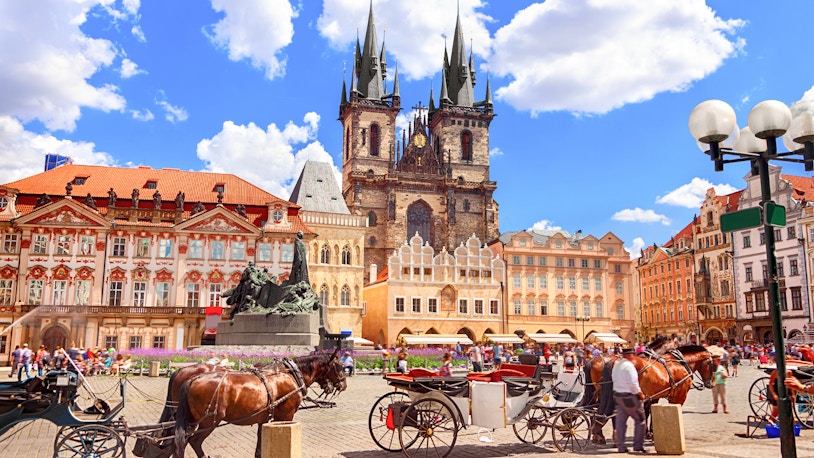 Timings: The castle complex is open from 6 AM to 10 PM.
Location: Hradčany, 119 08 Prague 1, Czech Republic
Entrances: There are 4 entrances to Prague Castle
The I Courtyard Entrance (West)
The II Courtyard (North)
The Na Opyši Gate (East)
The Royal Summer Palace Entrance (North)
No. visitors per year: More than 2 million
About Prague Castle
Best Time to Visit Prague Castle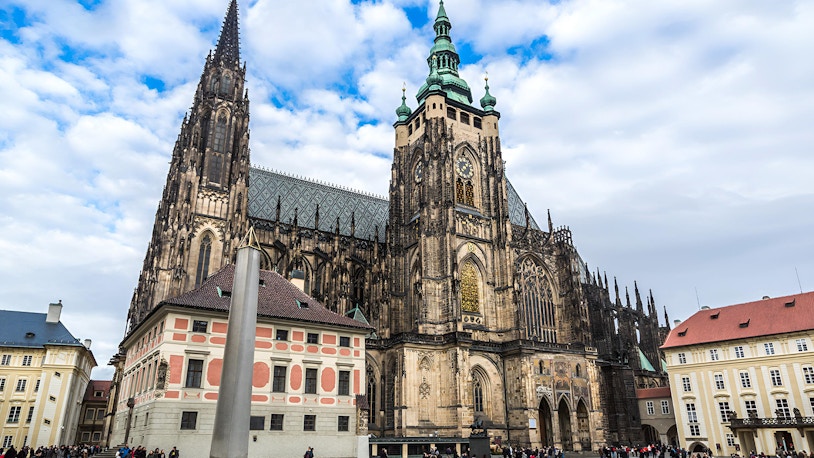 Early Morning or Late Afternoon: It's best to arrive early in the morning or later in the afternoon to fully appreciate the grandeur of Prague Castle without feeling overwhelmed by crowds. 
Weekends: Weekends tend to attract more visitors, so try to plan your visit for a weekday. 
Spring and Autumn: Spring (April to June) and autumn (September to October) offer pleasant weather and thinner crowds, making them ideal seasons to explore the castle's grounds. Avoid visiting during peak tourist months of July and August, as the castle can become quite crowded.
Please note: The castle opens at 9 AM, while the castle grounds are open at 6 AM. Try to visit the Castle grounds by 8:40 AM to spend some time in the beautiful Prague Castle gardens before exploring the historical buildings. 
Where is Prague Castle Located?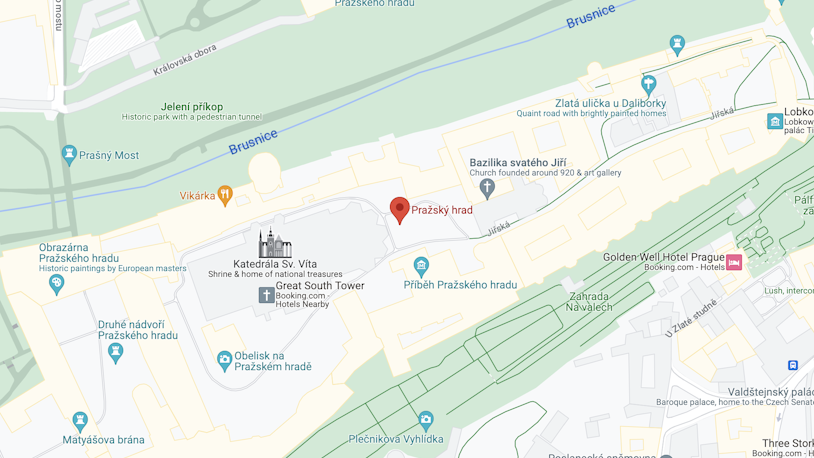 Address: Hradčany, 119 08 Prague 1, Czech Republic
Location: Prague Castle is located in the heart of Prague, the capital city of the Czech Republic. It stands proudly on a hillside overlooking the Vltava River and offers breathtaking views of the entire city.
Closest Landmarks:
Old Towns Square
Charles Bridge
Astronomical Clock
Prague Castle Directions
Getting To Prague Castle
Prague has a well-planned network of public transportation services, that can help you reach Prague Castle from anywhere in the city.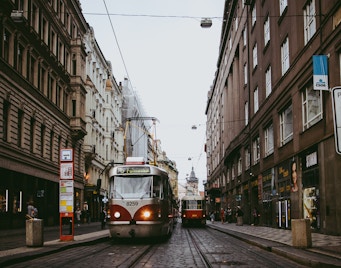 By Tram
Tram Line: 22
Tram is probably the easiest way to get to Prague Castle as tram number 22 conveniently connects various parts of the city to Prague Castle. Get down at the Pražský hrad tram stop, and you will reach the 2nd Courtyard entrance of the Castle after a short 5 min walk.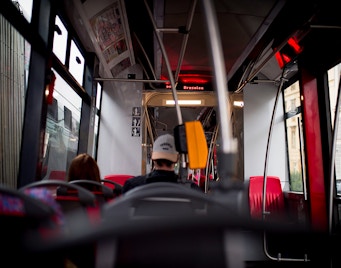 By Bus
Bus Number: 192
Take bus number 192 which will take you directly to Prague castle's main entrance. Taking a bus is a convinient option if you're coming from the Lesser Town or the nearby neighborhoods.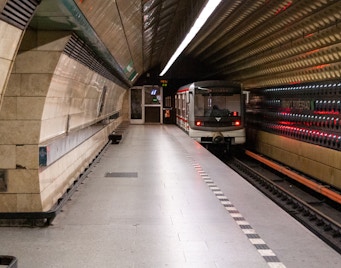 By Metro
Metro Line: Line A (Green)
Take the Metro Line A (green line) and alight at the Malostranská station. From there, a pleasant walk through the charming Lesser Town will lead you to the castle's entrance. This option is convenient if you're staying in distant parts of the city connected by the metro.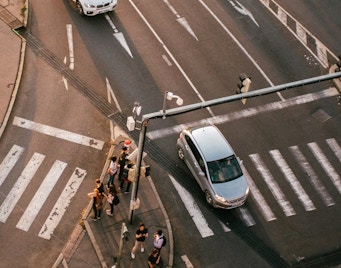 By Car
ETA From Airport: 22 min
You can use Prague's taxi service or rent a car for yourself to drive to Prague Castle. You can get off at the Hradčanské square or at the tram stop Pražský hrad tram stop to reach the castle. Taxis in Prague are readily available and offer a convenient door-to-door service.
Know Before You Go
Entrances
Accessibility
Dress Code
Rules
Eat
Stay
Nearby
The I Courtyard Entrance: For those taking a tram to Pohořelec or those coming from the Lesser Town area.
The II Courtyard: For those taking a tram to Pražský hrad station.
The Na Opyši Gate: For those planning to reach Prague Castle via metro by getting down at Malostranská.
The Royal Summer Palace Entrance: For those traveling by tram 22 to get down at Královský letohrádek during summer season.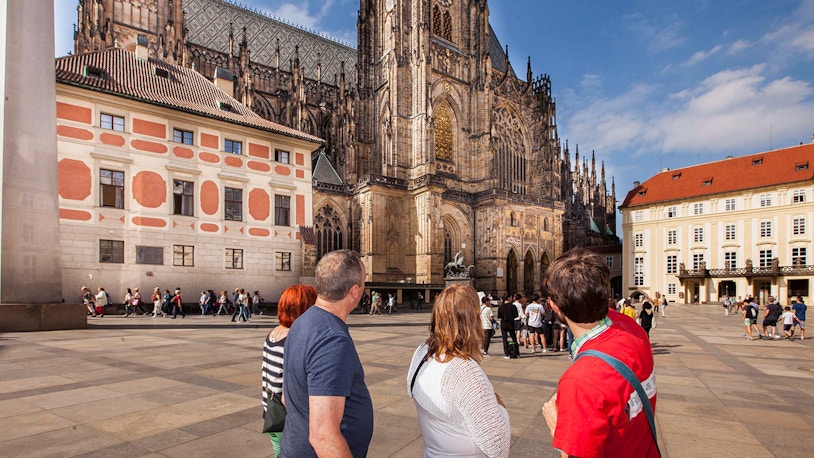 Wheelchair Access: Prague Castle is wheelchair accessible, featuring ramps and elevators in many areas. However, it's important to note that due to the historical nature of the site, there may be limitations in accessing some parts of the castle.
Guided Tours: For visitors with mobility challenges, the castle offers guided tours specifically designed to accommodate their needs. These tours provide accessible routes and knowledgeable guides who are experienced in assisting visitors with disabilities.
Audio Guide: If you have visual impairments, Prague Castle offers audio guides that provide descriptive information about the castle's highlights and picturesque surroundings. These audio guides ensure that you fully immerse yourself in the castle's beauty and history.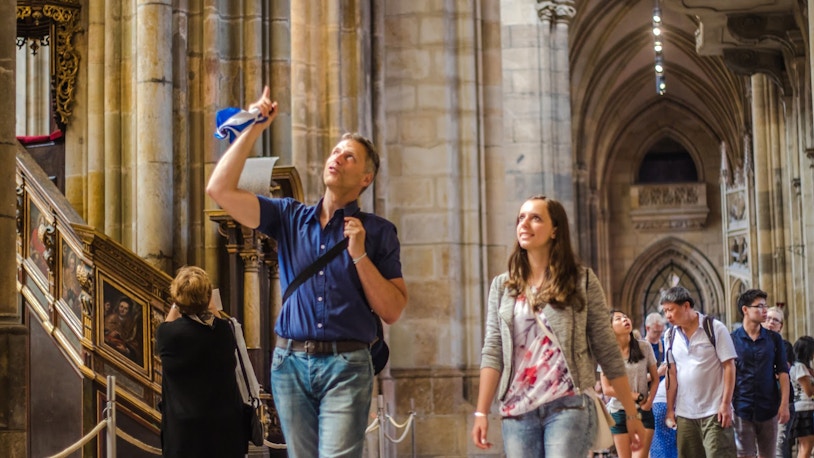 Modest Attire: Prague Castle is a place of historical and cultural significance. Please avoid wearing revealing clothing or clothing with offensive slogans to show respect. Instead, opt for modest attire that reflects the grandeur of the surroundings.
Comfortable Shoes: The castle grounds are vast and require a fair amount of walking, so choose footwear that will keep you comfortable throughout your visit.
Layered Clothing: The weather in Prague can vary, so it's a good idea to dress in layers to accommodate changing temperatures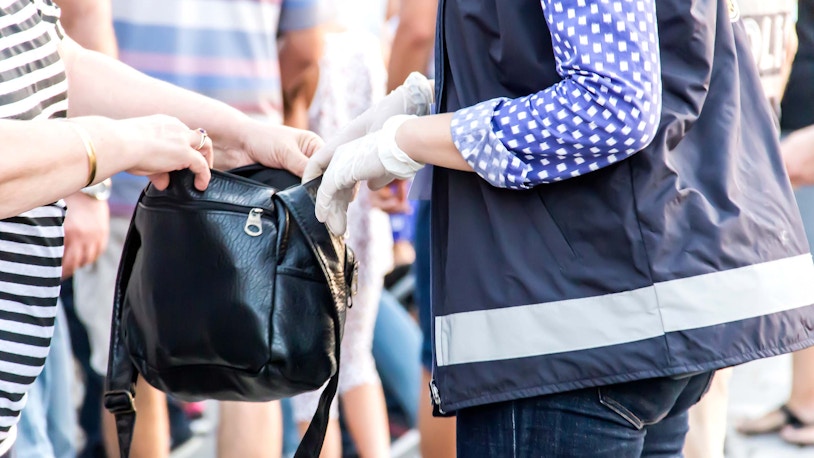 Respectful Behavior: Please respect the historical significance of the castle and its surroundings. Avoid littering, defacing property, or causing disruptions.
Photography: Feel free to capture your memories, but be mindful of any restrictions on photography in certain areas. Flash photography may be prohibited in certain locations.
Stay on Designated Paths: Stick to the designated paths and avoid trespassing into restricted areas.
No Pets: Except for service animals, pets are not allowed within the castle grounds.
Silence in Sacred Spaces: Some areas within the castle may have religious significance. Please maintain a respectful silence when visiting these spaces.
Security Checks: Be prepared to go through security checks upon entry. Please follow the instructions of the security personnel for a smooth process.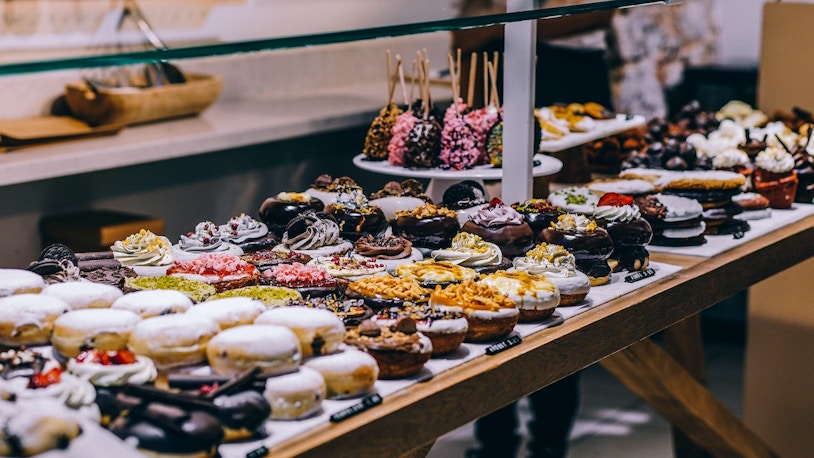 Lobkowicz Palace Café (54 m): Indulge in delightful pastries and aromatic Czech coffee while enjoying stunning views of Prague.in this beautiful cafe.
U Zlaté Studně (700 m): Experience exquisite gourmet cuisine with a fusion of Czech and international flavors in this Michelin-starred restaurant.
Café Kaficko (1 km): Grab a quick bite or a refreshing drink at this charming café offering sandwiches, salads, and homemade lemonades.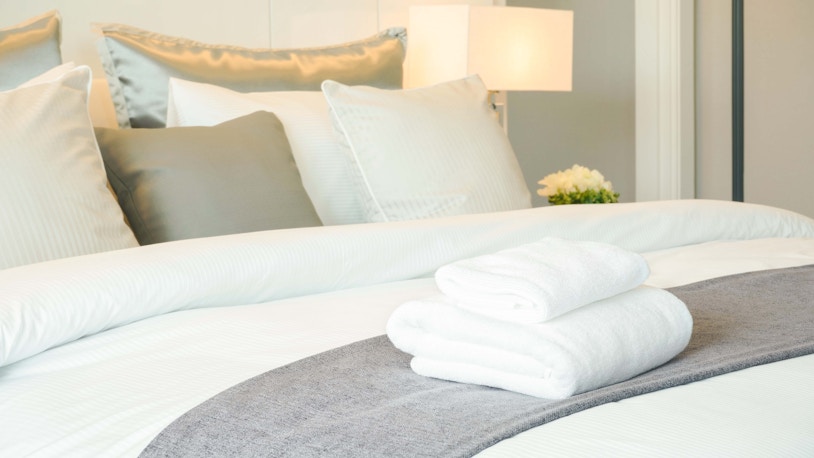 Luxury Options:
Aria Hotel Prague (650 m)
Alchymist Grand Hotel and Spa (700 m)
Golden Well Hotel (750 m)
Mid-Budget Options:
Hotel Three Storks (750 m)
Domus Balthasar Design Hotel (800 m)
Archibald at the Charles Bridge (1 km)
Low-Budget Options:
The MadHouse Prague ( 2 km)
Sophie's Hostel (3.2 km)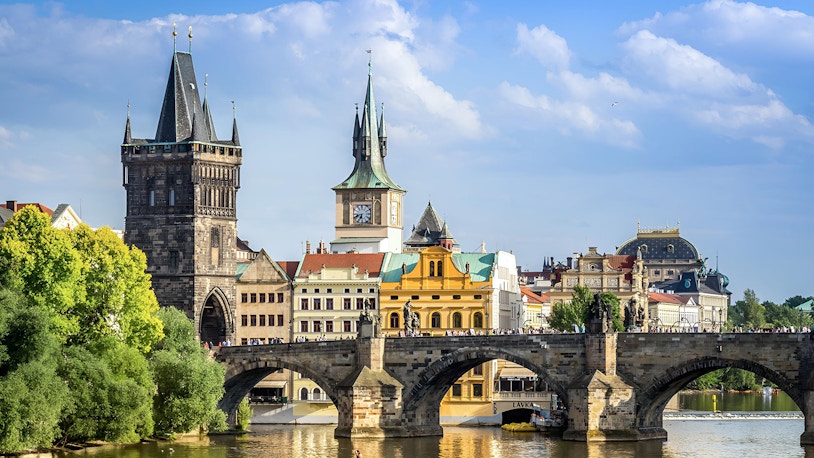 Buy Prague Castle Tickets
Frequently Asked Questions About Visiting Prague Castle
Where is Prague Castle located?
Prague Castle is located at Hradčany, 119 08 Prague 1, Czechia. Please check the Prague Castle map and location before visiting.
What are the Prague Castle opening hours?
What is the best time to visit Prague Castle?
Early morning or late afternoon are the best times to visit Prague Castle to avoid crowds and enjoy the beautiful views.
How much do Prague Castle tickets cost?
Are guided tours of Prague Castle available?
Which are some of the important areas to visit in Prague Castle?
How much time does it take to explore Prague Castle?
It takes around 3 to 4 hours to explore Prague Castle thoroughly, but you can spend more time if you wish to explore every nook and cranny.
Can I enter at any time during operating hours?
Yes, you can enter Prague Castle any time during its operating hours. However, some areas may have specific entry times or limited access.
Is there any metro stop near Prague Castle?
Yes, the nearest metro stop to Prague Castle is Malostranská.
Can I take photographs inside Prague Castle?
Yes, photography is allowed inside Prague Castle, except in specific areas where photography is prohibited. 
Is there a security check at the entrance of Prague Castle?
Yes, there is a security check at the entrances of Prague Castle. Bags and belongings may be subject to inspection to ensure the safety of all visitors.
Are there restrooms available at Prague Castle?
Yes, there are restrooms available at various locations within Prague Castle. Look for signs indicating their presence.
Are there any prohibited items at Prague Castle?
Weapons, sharp objects, and hazardous materials are strictly prohibited at Prague Castle. It is advisable to check the official website for a detailed list of prohibited items.
What is the easiest way to reach Prague Castle?
Prague has a well-planned network of public transport systems. But the tram is one of the best and probably the easiest way to reach Prague Castle. Check Prague Castle directions for more information.